課程特色
NETs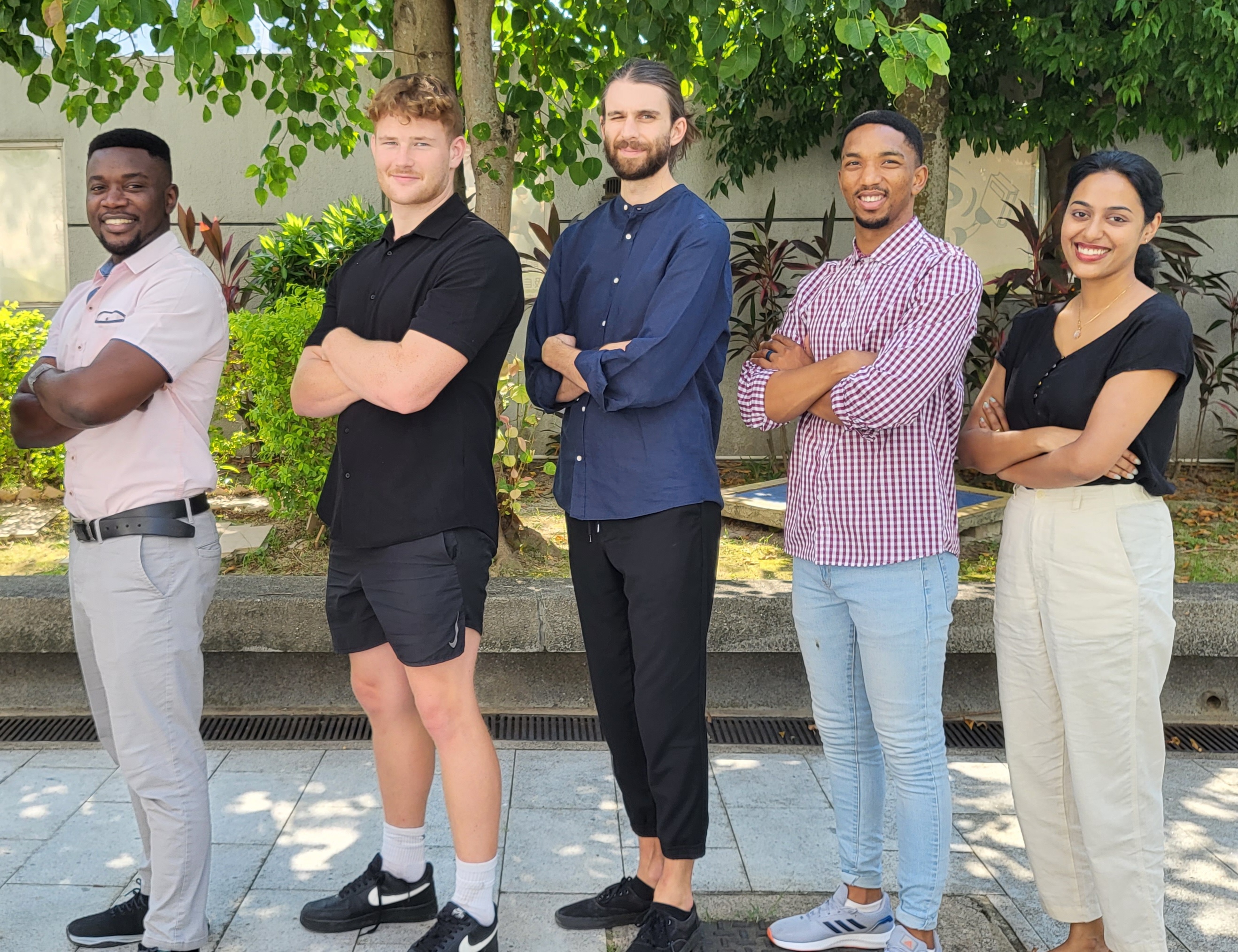 Mr Desmond Oman
Hi! I am Desmond Oman. I come from a city called Accra which is the capital of Ghana, a country in the western part of Africa. I have had the opportunity in my previous engagements with non-governmental organizations to mentor and impact the lives of children in underserved areas in Ghana and found real fulfilment in doing that.
I currently reside in Hong Kong and work at Chi Lin Buddhist Primary School teaching English, Physical Education and Art lessons to students from primary 1 to primary 4. It's been an exciting time having to work hand-in-hand with the able local teachers in the bid to impart knowledge to these wonderful children and in the process exposing them to an environment where English language won't be a barrier.
As a Salsa Dance Instructor, I enjoy going out to look for new places to dance during my spare time. I also love to play the piano and make music with my band.
Mr Benjamin Taylor
I am from Cannock in the UK, this is a small town outside Birmingham, and it is where my family live currently. I have recently graduated from Newcastle University, where I lived for my 3 years of study, this town is famous for its football team and is the most northerly town in England.
Back in the UK, my mother works as an artist and mainly does commissions and my father works in the transport industry. I also have a sister name Eleanor who works in event planning, all of my family are very excited to come and experience Hong Kong.
I currently teach English, PE, and Art to level P1,2,3,4, and I thoroughly enjoy teaching these subjects. Outside school I am passionate about Playing rugby for HK Scottish RFC, I also enjoy hiking and swimming in some of Hong Kong's beautiful nature reserves.
Mr. Seaman
Hello everyone,
My name is Mr. Seaman. I am from a small town in the east of England called Ipswich and have been living and teaching in Hong Kong for around five years. This is my first year at Chi Lin Buddhist Primary School where I work alongside the local English teachers to teach P5 and P6 reading workshops and also help deliver English language ECAs for P1 to 3 classes.
Aside from English, I have many other interests and hobbies. I enjoy running and like to spend time exploring the trails around Hong Kong's beautiful country parks. I also enjoy reading and set myself a target every year for how many books I'd like to try and read.
I am passionate about English and hope to pass this enthusiasm on to the students through fun and engaging lessons.
Ms Amritha Das
Hi! My name is Amritha Das. I grew up in a place called Wayanad in India. It is a green paradise nestled in the southern mountains of India. I grew up close to nature and many of the hiking trails in Hong Kong remind me of home. I love greenery and wildlife. In Hong Kong, my little family consists of my hardworking husband and two little cheeky girls.
I am passionate about teaching and have been teaching in Hong Kong for eight years. I feel blessed to be part of the learning journey of young minds who are going to shape the world. I enjoy teaching both kindergarten and primary students. Here at Chi Lin, I teach English primary 1, primary 2 and primary 3 students.
My hobbies are painting and baking. I spend my weekends baking puddings and cakes. My favourite dessert is sticky toffee pudding and I can eat it all day every day.
Mr. Jacquin Moses
My name is Mr. Moses and I am from a city called Cape Town, found in the country of South Africa. I have obtained a degree in the field of Sport Recreation and Exercise Science. I am also a semi-professional and professional rugby player and I have had the honor in travelling to many different countries, experiencing different cultures, while playing rugby. Currently I am playing for a local club called Hong Kong Scottish RFC. Me and my partner Thaania are both super excited to explore and learn more about this beautiful country.
I also come from a big family, my father Johannes Moses and mother Johanna Moses are currently living in a city called Pretoria, in South Africa, my youngest sister Jada Moses lives with her husband in South Korea, where she teaches mathematics and languages. My eldest sister Jadee Moses lives in Dubai where she works as a library scientist, and my older brother Jason Moses lives in Cape Town, South Africa. As you can see my family is spread out all across the world. Interesting fact is that all our names starts with the same letter "J".
I currently teach at Chi Lin Buddhist Primary School where I teach Art, PE, and English to grade levels P1 to P4 and it has been the most amazing experience yet as the students are lovely and very bright. There are many things I love to do in my spare time but if I had to some it all up, it would definitely come down to going hiking, mountain climbing, cycling and just experiencing nature and its wildlife.